Quick Cash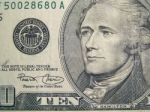 Money in the couch, etc
As silly as it seems you can start hunting around and find spare change and money in the house and car. I found a lot of it... Read more


Garage Sale or yard sale
Kill two birds with one stone. Clean up and get rid of stuff that you don't need and make some money at the same time. If you need help make it a family affair.
Here is the trick to make more money with it... Read more
Car Pool Driver

You drive to work every day.
It may be time to get up the nerve to do a simple thing.

Take a look at your co-workers and figure out who lives where.

If their location is somewhat convenient, then think about whether you could pick them up each day that you also work.

The sales pitch... Read more
Craigslist
It is a super web site where people buy and sell goods and services.

They have a free stuff section as well as job listings.

Just about anything that you might consider selling on E-bay you can sell on Craigslist... Read more
Sell On eBay
There is a lot to be said about eBay.

For some, it has become a full time business.

If you can organize a line of goods, you can sell them with your own eBay store.

More realistically... Read more

Cans and bottle redemption
This sounds like an old boring thing to do, and not very profitable, but it can be quite profitable if you can play your cards right.

Let's face it, turning in a bag of 100 cans may net you $5.00 but that isn't the only game in town... Read more
Amazon.com
This is a good web site that has been around for many years now.

You can sell used and new items on the web site.

Once you get to the site you will have to create an account and get going with it.

I have a link to it here. Read more..